I grew up here on this site that we are currently located. As a child I was the annoying little right-hand man going around car yards and meeting all sorts of people: insurance assessors, customers, car dealers the works. I got to see how hard my parents worked and how hard my father worked at making every job right. My father taught me old school repair techniques that are becoming a dying art these days. Techniques such as oxy-acetylene welding, metal finishing, lead filling repairs and even half cuts (you remove one end of a vehicle and transfer it to another). Sheetmetal and aluminium fabrication utilising only the tools available was also on the menu.
As the New Millennium approached Baileys Panelworks branched into wheel alignments and I trained in this also - albeit I was not good at it at the time but over the past 17 years you learn a wealth of practical knowledge and become positively experienced in this field.
I successfully completed my apprenticeship in Panel Beating in 2001 and soon after a friend encouraged me to move to Melbourne, Australia.
Australia:
Bernie Mack Motor Body Repairs. Springvale, Victoria
Collision repairs for both private passenger and heavy haulage. First place of employment as a trade certified repairer, carried out production style collision repairs for all types of private passenger vehicles (mostly Holden and Ford) and collision repairs on trucks. As the business was located not far from the HSV plant, we acquired a high percentage of Holden vehicles. Most of the collision repairs were high impact damaged vehicles from the nearby highways. The business was also a registered towing/salvage company.
Mark Wyatt's Hawthorn Body Works. Hawthorn, Victoria
Prestige Collision repairs. Second branch for Mark Wyatt (Superfinish Australia) and head office for Sheens Smash Repairs. This is where my alter tertiary education began. My employment began here whilst the business had just begun. The Directors of Superfinish and Sheens had partnered and acquired this small old school business and transformed it into a state of the art repair centre and I was gracious enough to have been there from its toddler stage. I amassed a great education in what is required to rebrand a business and the prestige area of vehicle repair. Concourse finish were a minimum requirement, and my time there was garnished by the company receiving a in placing in the 2003 AAMI Auto Body Repairs Australasia category.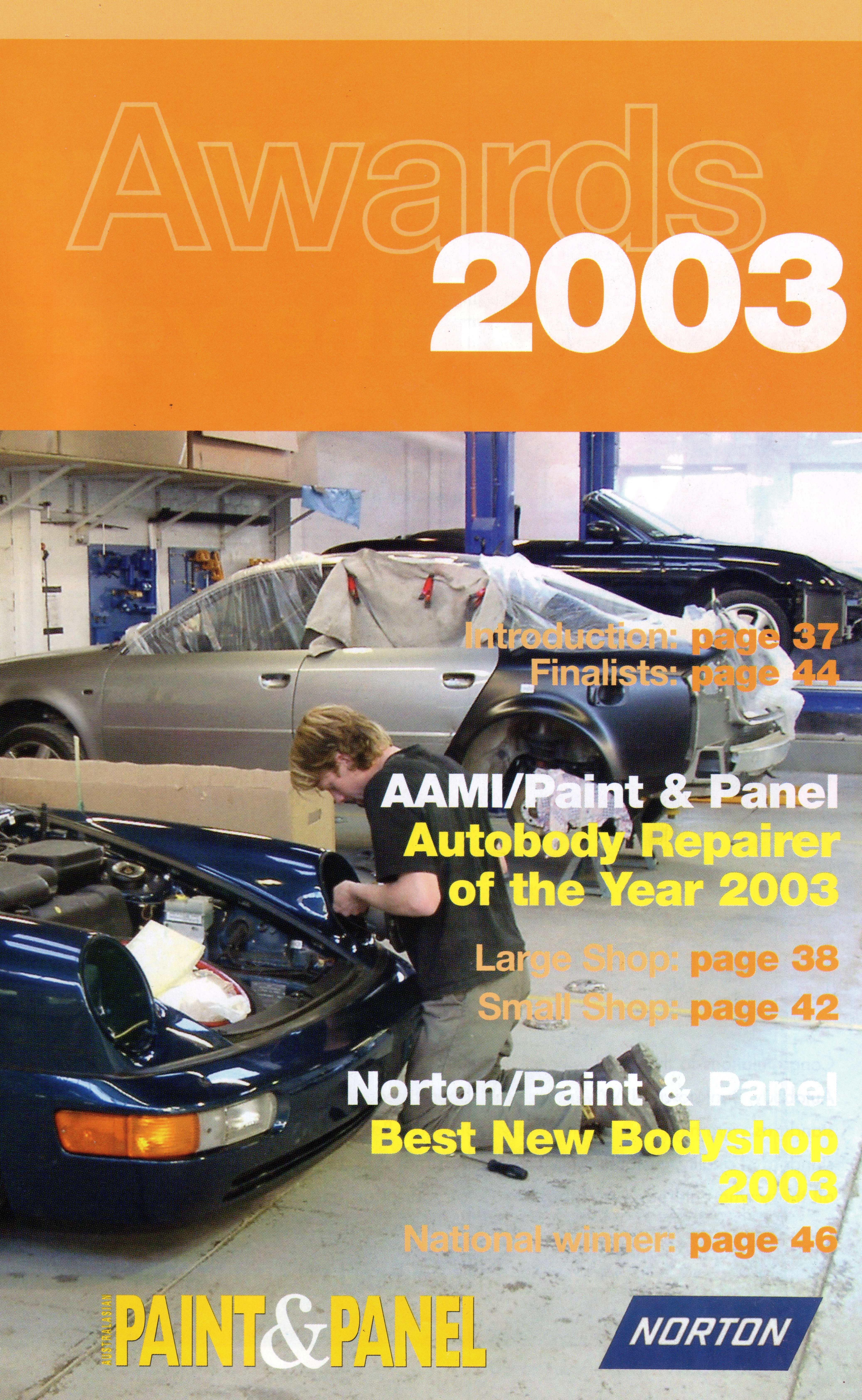 Baileys Panelworks. Tauranga, New Zealand.
Back home to focus on the next challenge. It was a boom time for the business and not because of me, family helped straighten me out and focus on my next destination being Europe.
In 2005 I legged it to London to have my official OE. I wanted a change, I had grown up in the automotive industry and therefore already spent 25 years in it. I needed to find myself. After blowing all my money and annoying my parents for more, I was offered a job (by a random kiwi nonetheless) to be a labourer fitting clothing sortation systems. Not knowing what he was talking about, I accepted the job and booked the next train out of London bound for Mansfield to be picked up and driven to a rundown clothing distributors warehouse in Worksop. I lived and worked with a crew of New Zealanders, Australians and South Africans; needless to say we all sorted our problems out pretty quickly. We were retrofitting new fibre optic conveyor systems for clothing sortation in a large distributors warehouse (basically removing thousands of metres of old steel pipe work - where the clothing hung and fitting new track systems and flooring). We had 2 houses that we bunked in, so we all worked together, ate together, drove home together and somewhat unfortunately partied together. I shared a room with a guy who mentioned we should get a transfer to France, his name is Pete.
SDI Greenstone. Paris, France:
We got off the British Airways flight from Birmingham, England and landed at Charles De Gaulle airport Paris looking somewhat corroded and negotiated our way sparingly through French border control to be greeted by Dingo (an Aussie expat living in Holland) and dropped us at our place of future residence - a camp ground in Torcy in the middle of winter and said be at the carpark at 7.00am. Who knew the longest sleep would only take four hours…7am the hermits arise from their shell, three cabins of Kiwis and Aussies arrived to cram in the van, each one taking a turn to scrape the ice from the windows. So, the journey begins. On arrival Pete and I discover that we would not be working long hours and reaping large overtime pay which the reason we originally set out for but alas due to staffing irregularities the company was now over staffed and only working short days (8 hours to be exact). The warehouse was a new site build and install was a full floor mount conveyor system fed into distribution outlets for delivery. It was for Billabong clothing. I was in a dissimilar environment and not wanting to come out of my shell. Co-workers had been and gone, then it was my turn. I met a girl in Paris, a German lass for which opened my eyes to the true lure of Paris and France.
Germersheim, Germany.
I got off the train at Karlsruhe and picked up by my then girlfriend. I spent an entire summer driving around Germany just seeing sites and searching for my true passion. Fixing cars was my thing, yet I was torn between my passion and my partner at the time. At this point I couldn't work in Germany so I decided to long haul the relationship, I acquired a position in London, England as a coach builder and flew to Germany every second weekend in the month when feasible. For the first ten weeks living back in London I shared a dorm room with 20 other people (for which 2 I keep in contact with), and then securing a room in a large house in South London sharing with a Polish family and the occasional short-term stayer
M.H. Coachworks. London, England
This is my first time employed as a coach builder. I was grateful that we had quite a varied intake of vehicles to repair or commercial vehicles to modify. This is where I learnt to aluminium MIG weld and also work on bio-diesel vehicles courtesy of Southwark Council. I performed collision repairs and refinishing on private passenger, commercial and heavy trade vehicles. Fabrication constituted 35% of my employment, and I assisted heavily with refurbishing the site. I provided fabrication for building a bespoke commercial refinishing booth, foreman duties for production and client relationship management.
My visa was on course for expiry however my employer was accepting to apply for British leave to remain status. In my mind I achieved my goals and also I didn't want to further my living in England. I knew my true destination. Cue the visa application process...
Germersheim, Germany
Here I am back again, this time on a mission to secure a position in the automotive industry. Long story short, I wasn't qualified to gain employment. After 74 rejections I didn't give up, I looked at other options. Ireland was the most prosperous. I secured my visa and floated on over.
Ace Autobody. Dublin, Ireland.
I acquired the position of Estimator, and worked alongside the front of house crew of 6, 2 administrative, 2 estimators, 1 parts manager and the branch manager (in training). Estimating and meeting monthly KPI was an easy task for me, the branch manager in training had stood down and therefore opened the floor to all who dared applied. I had just secured an apartment not far from the city centre (credits to my partner at the time). I was walking home when I received a call from one of the directors Robyn, he asked about longevity and then implied about the Branch Manager position, after a separate discussion I accepted the role. From a kiwi kid panel beater in my family's small panel shop back home in the other side of the world here I am branch manager of a full production collision repair centre (40 staff). At the time there were 4 branches and I had amassed a branch efficiency rating of 137% beating the average of 115%. I was a rookie in a senior's role and failed after that. It also didn't help that the Global Financial Crisis had hit and hit hard. The principal director handed me my redundancy package at 11am on a Saturday. I had only hopes and dreams to get me home for which was on the other side of the earth. I called my parents and they helped, a lot.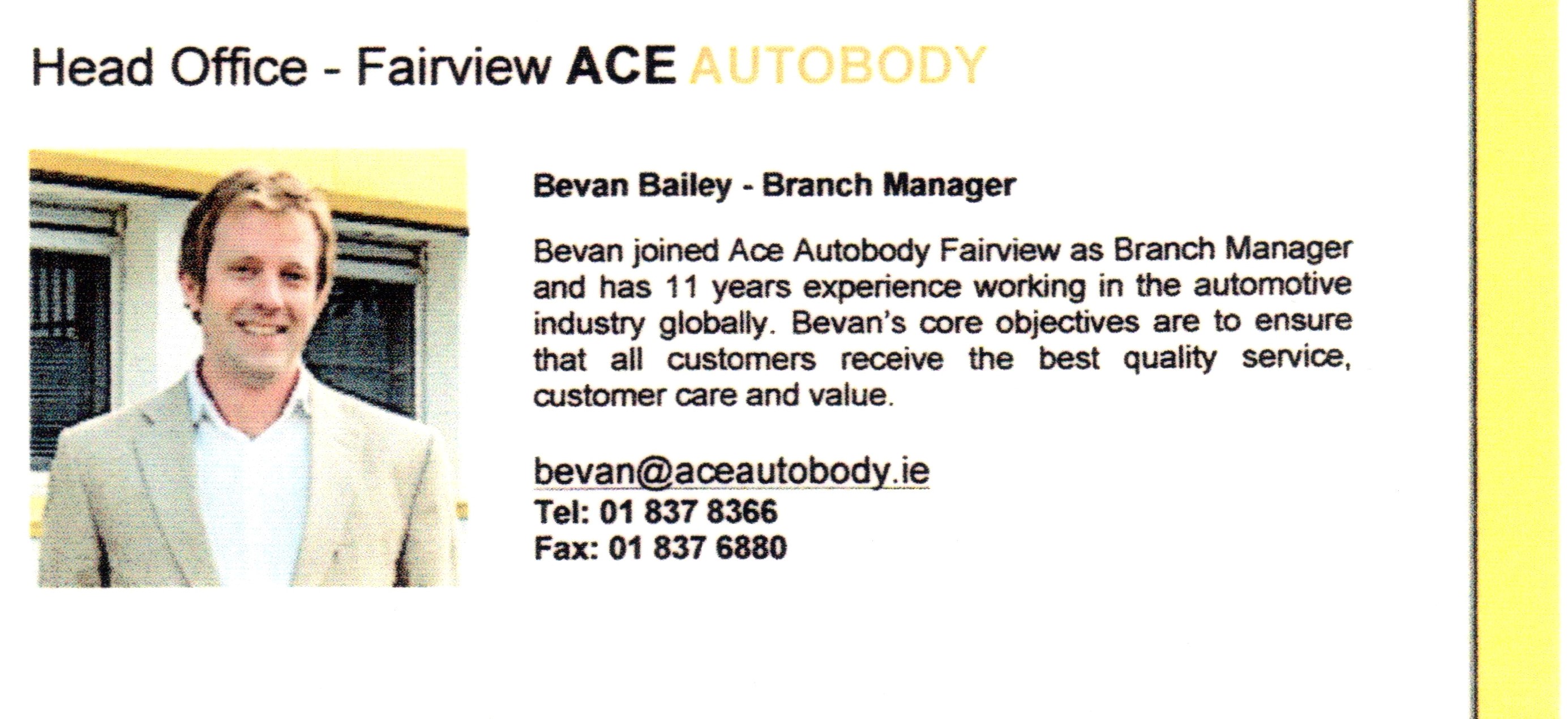 I watched my belongings that I had gathered throughout my travels in Europe be sold off to the highest bidder to help get me closer to my friends and family. I created this situation so I only had myself to blame. My true friends were lying in wait in Australia and I was bartering my way back to see them and be with my family.
Tauranga, New Zealand. Baileys Panelworks
I served as a partner in the family business for five financial years, however my vision for the company during this period did not come to fruition. 31/03/2015 was my last day. From that moment forward our journey had just begun. I walked away from the industry. I had accepted offers to work in the horticultural sector, become an aftermarket sales rep and also a final position in the manufacturing industry for Kiwi Bus Builders.
I was offered to purchase the family business and deep down I knew what I had to do. I spent a long time negotiating with financial institutions only for all of them to reject my proposal and vision, all except one. As of 01 August 2016 my company owns Baileys Panelworks Limited. I have my wife and sons to thank the most for not letting me give up on this.